Contact information
Address:
65 Reserve Road, Melton VIC 3337
(Rear Carpark)
Phone number:
03 9743 8888 or 0424 917 723
E-mail:
Open for casual visits on the following days:
Monday to Friday: 9am to 9pm
Saturday: 9am to 5pm
Sunday: 9am – 5pm
We are of course open for our members 24/7
Social links:
How to find us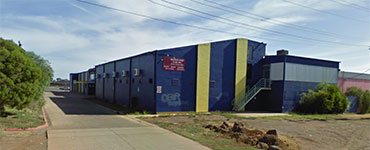 Mick's Gym is conveniently located at the rear end of the car park of Melton Indoor Sports. Turn into the carpark to the left the blue building with the 'Melton Dart Club' sign on the front. Use the Google Map pin below for directions from your location, including on mobile devices.